Certified organic, raw, whole superfoods that promote health and vitality.
Real food you can pronounce (and taste)!
That's it. It's that simple.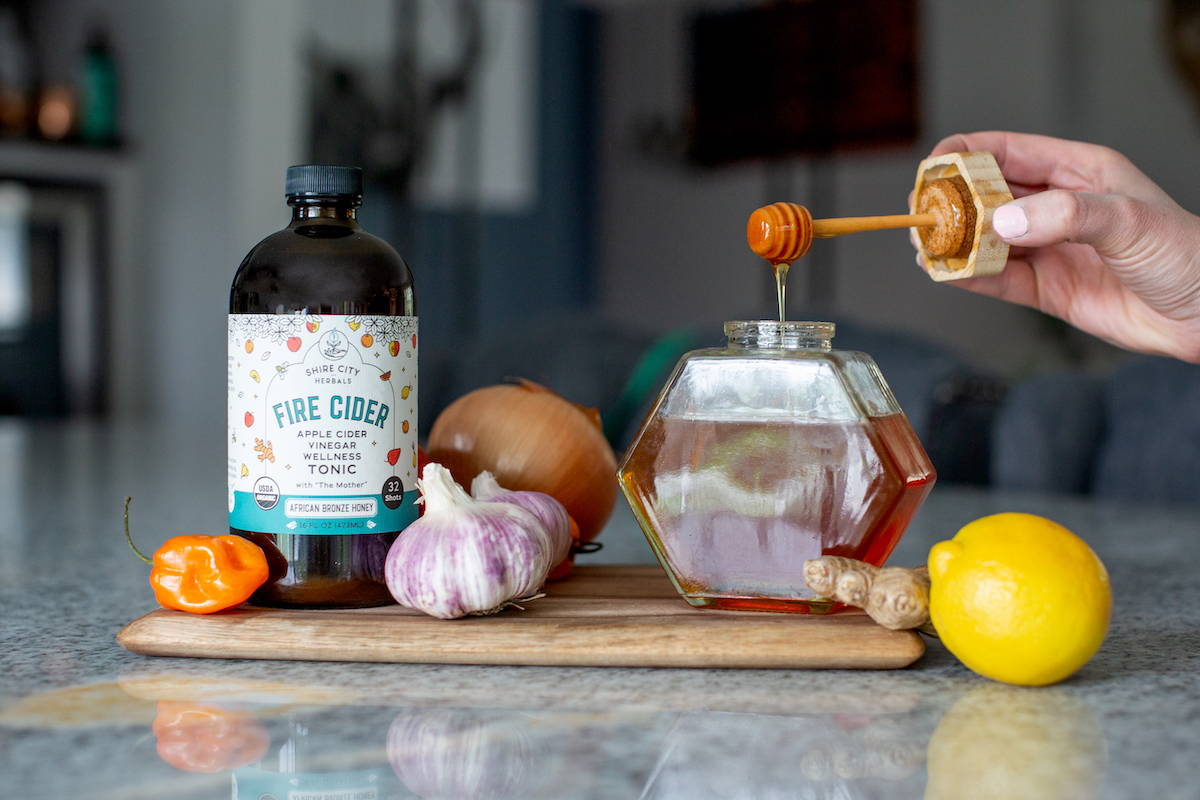 ACV, A CULTURAL EXPERIENCE
Raw, unfiltered apple cider vinegar is the tangy, sweet base on which we build our line of tonics.
The fermentation process infuses ACV with the living cultures and beneficial bacteria that
put a fire in your belly and keep your gut happy and healthy!
Like all living creatures, the journey starts
with the Mother, the nutrient rich base of
healthy bacteria that, together with oxygen,
transforms simple apple cider into powerful ACV.
With a bounty of probiotics, enzymes,proteins,
the Mother is the foundation for many of the health
benefits of our Fire Ciders and Tonics.
At Shire City Herbals, we believe that adding whole, raw
superfoods to your diet can make you feel, well...super.
Our recipes rely on simple ingredients, like turmeric, garlic and
ACV, that support your health and vitality.
vitamins, nutrients, and everything natural

pesticides, hormones, additives and genetically modified anything

Superfoods like Turmeric,
Ginger, Horseradish, and Garlic
offer anti-inflammatory and
digestive support.
Superfoods like Habanero,
Lemons, and Orange are rich in
vitamins and promote gut
health.
Superfoods like Black Pepper,
Onions, and Honey lend
antioxidants and antibacterial
properties.
We use the highest quality whole, raw ingredients,
lovingly grown by farmers we know using farming
practices we trust. All our ingredients are 100%
certified organic and thoughtfully sourced.
GOOD FOR YOU,
GOOD FOR NATURE
Our certified organic farm partners agree that
sun, unadulterated soil, and clean water create
wonders. Pesticides, growth hormones, and other
artificial additives aren't even in
their vocabulary.